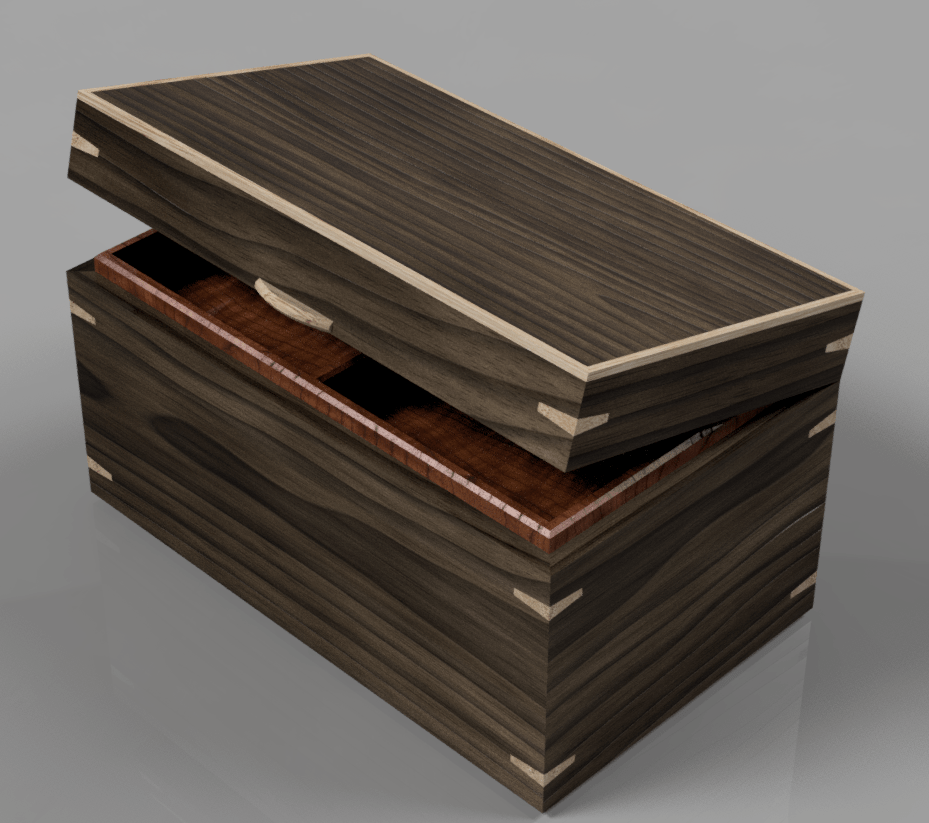 Custom fine woodworking projects and creations
I take on custom fine woodworking projects, whether it's for a jewellery box or a large built-in cupboard unit it will receive the same first-class attention to detail.
Black walnut jewellery box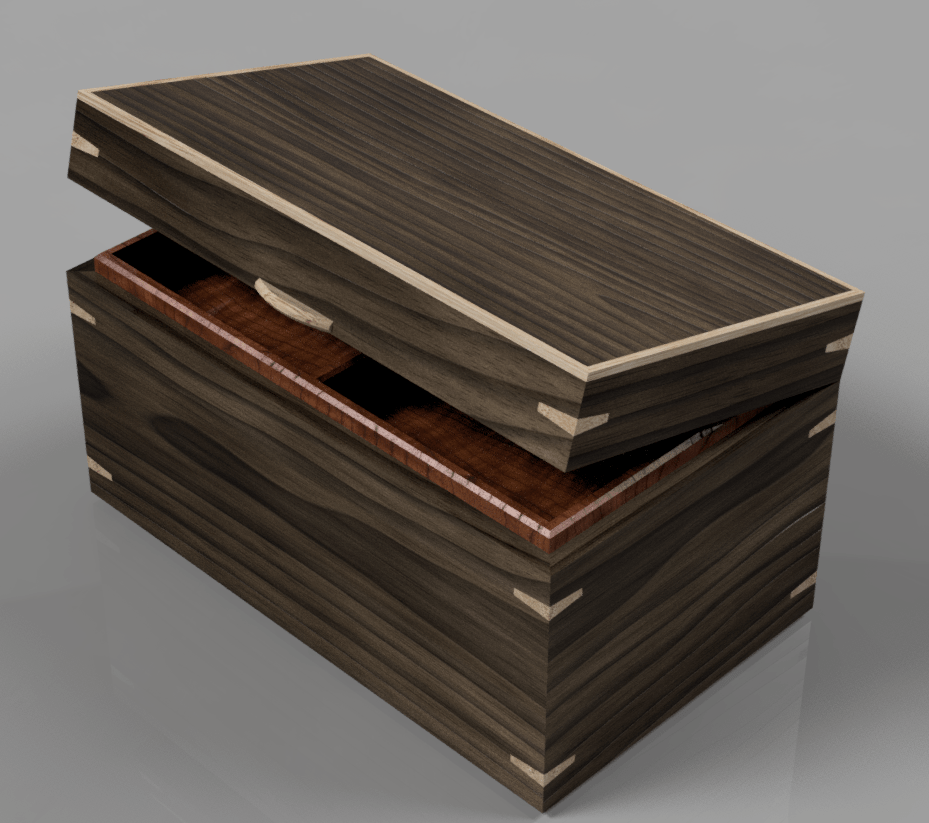 The above image is a rendering in Autodesk Fusion 360, and the photo montage below is the finished article. The grain from the black walnut wraps all around the box. The inlay on the lid, the lid-lift and the splines are all white oak.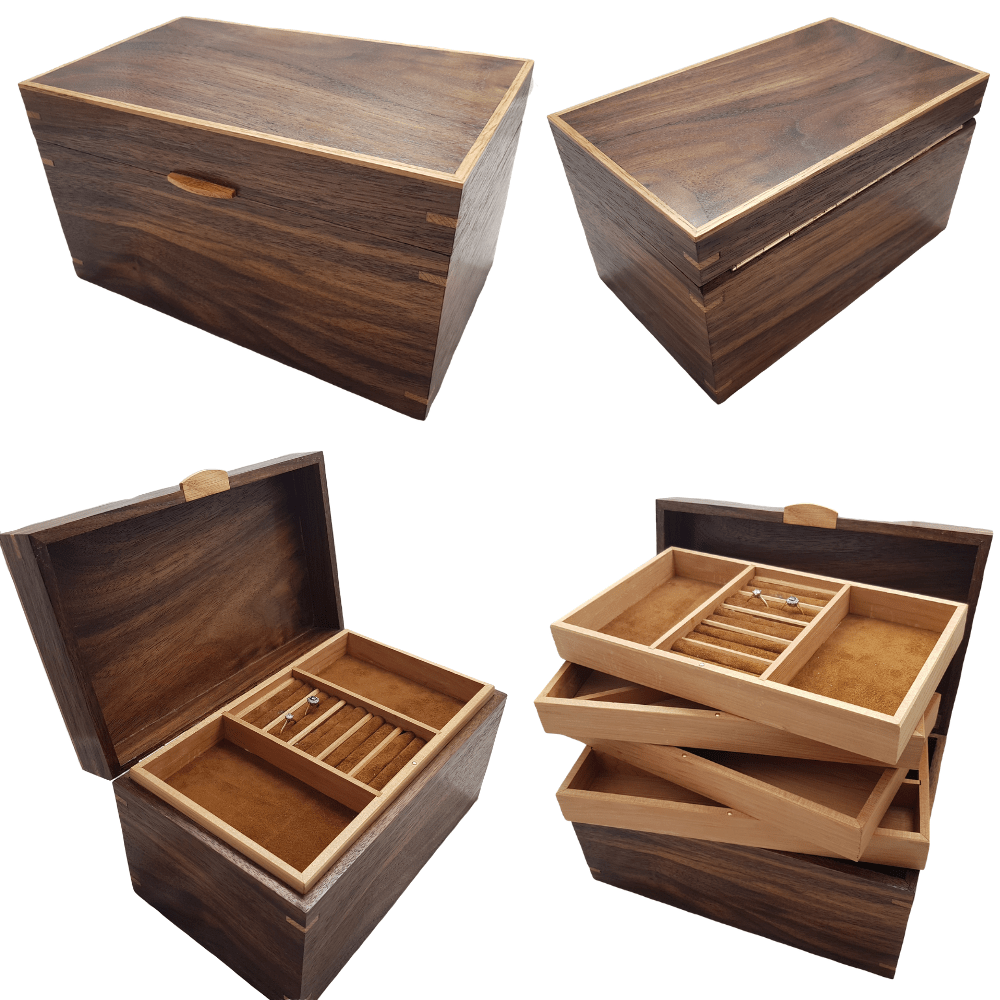 I inserted the piano hinge you can see along the back vertically into the back panel and the lid. Then glued the hinge in place with Gorilla glue epoxy resin. I lined the cedar of Lebanon top tray with suede.
The jewellery trays are all piston fit. They slowly glide into the box on a cushion of air. To achieve the fit, I used my shooting board with a donkey-ear attachment for the mitres.
I finished the box with several coats of Danish oil, and the trays have no finish at all. The smell from the cedar and suede is glorious when you open the box. It's a shame you can't put scents on the web.
Built-in furniture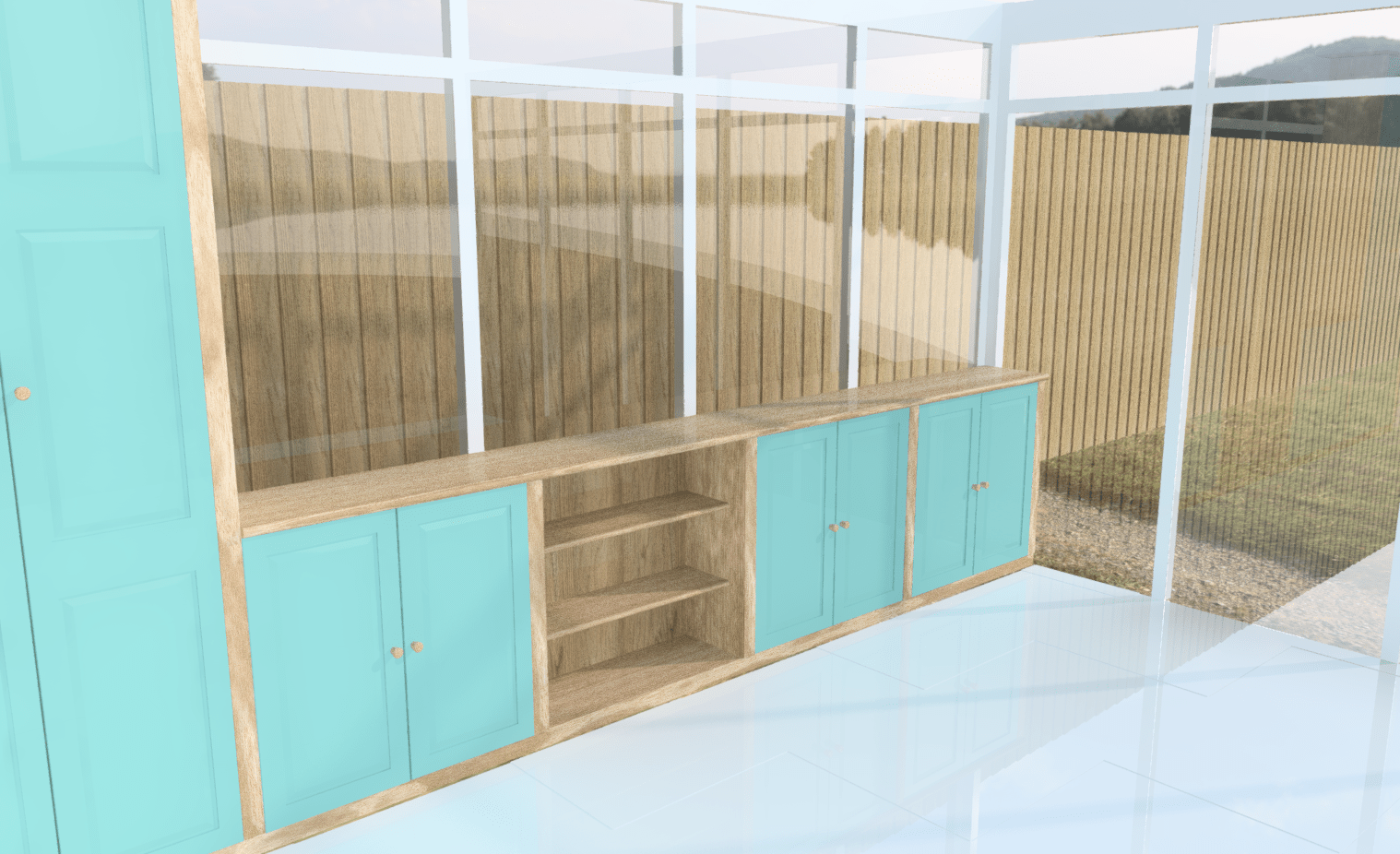 What you can be certain of, is that whatever custom fine woodworking projects I make, they have incredible attention to detail and will last several generations.
For example, the doors on the above unit have hidden, embedded rare-earth neodymium magnets in them to align with embedded magnets in the unit carcass.
The door hinges are solid brass with brass screws, screwed deeply into the vertical dividing bars and the door stiles so that the hinges need no maintenance.
The door knobs are fitted with mortise and tenon joints so there is no screw at the back to catch on things.
All the shelves are height adjustable. If you want to turn a shelf into a shoe storage shelf, there is a notch to allow a slope from front to back. A gap at the back allows any dirt off your shoes to drop to the bottom of the cupboard.