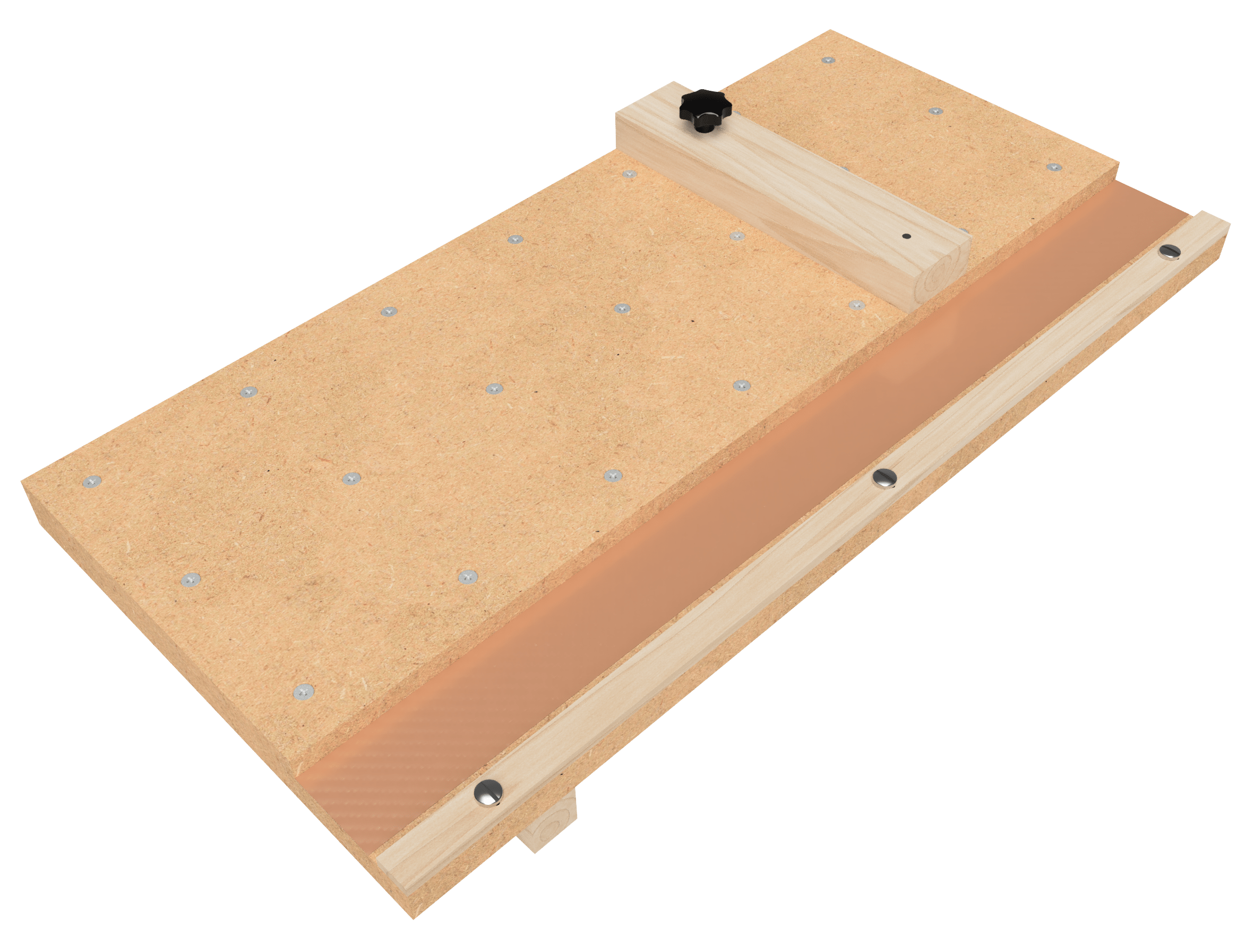 Why do you need a shooting board?
A few weeks ago my wife asked me what I would like for my 50th birthday present – yes, I'm now officially a grumpy OLD git. We're currently in COVID-19 lockdown so there is no chance of going out to a nice restaurant or meeting up with the rest of the family. So, my answer was almost instantaneous – "I would like a shooting board plane, they're about £500". Her first reaction was "What is it?" followed fairly closely with a "Is there a cheaper one?" and then finally "Why do you need one?".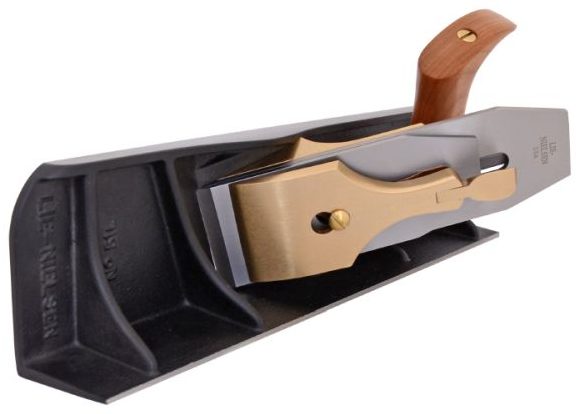 What is a shooting plane?
The answer to her first question is simple, it's a woodworking plane. A very special woodworking plane with a very specific task. Shooting end grain on a shooting board.
Is there a cheaper shooting plane?
For the second question, I showed her the Lie-Nielsen shooting plane, which was exactly £500 here in the UK. Then I showed her the Veritas shooting plane at just over £300 and sent her a link to where she could buy one.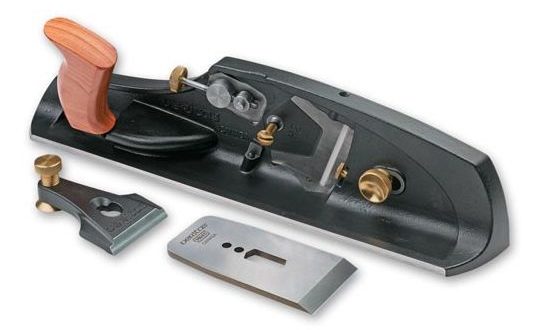 The following day she sent me a link back with a low-angle jack plane and asked "Same thing?". I informed her I have a low-angle jack plane already and that it definitely is not the same thing.
Why do you need a shooting plane?
Then came the "Why do you need one?" question. My wife is fabulous, a great cook and fantastic mum to our daughter – but she is NOT a maker. This was going to be hard to explain. If you are a maker then you will understand that the main reason for wanting a shooting plane is for speed and accuracy.
Unfortunately, the "speed" advantage was quashed instantly by her pointing out that I am not a production woodshop and that taking 17 years to build only the top of my workbench isn't exactly speedy – ouch – it is awesome though.
My next-door neighbour does work in a production woodshop, so she then asked: "What does Darren use?" I said probably not a shooting plane, he'll be using industrial woodworking machinery which probably costs ten times what a shooting plane costs. Something like a vertical edge sander would be a likely candidate.
Shooting for accuracy
So if you are a maker like me then why would you want a shooting plane? Like I said before, accuracy is probably the most important reason. A dedicated shooting plane can be fine-tuned to produce absolutely square ends across end grain in most woods. It will shave off a few thousandths of an inch at a time, allowing you to creep up on your desired finished dimensions.
Shooting in comfort
Next on my list of why I wanted a shooting plane is comfort. I used to use a low-angle jack plane on another design of shop-made shooting board. I have the callouses to prove it. In the end, I made a wooden handle that would sit upright over the tote and front knob, but it still wasn't optimum. The dedicated shooting planes have a tote in just the right place and at just the right angle for comfortably shooting.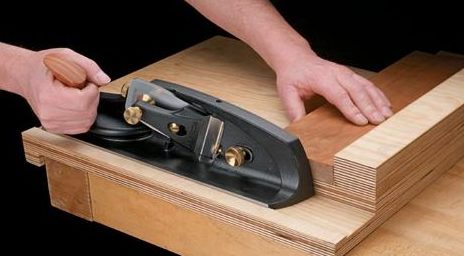 Speed is another reason once you have it set up a shooting plane and shooting board is ready for action whenever you need it. Almost no set-up required for each use.
The weight of the plane allows you to have a light, controlled action, rather than trying to force it through the wood.
You can use the plane to shoot super-accurate mitres either picture-frame style using a 45° fence or long box edges using a donkey-ear or an angled runway.
What is a shooting board?
So now you know why you need a shooting plane, why do you need a shooting board too?
A shooting plane and a shooting board have a symbiotic relationship, they need each other to be truly useful.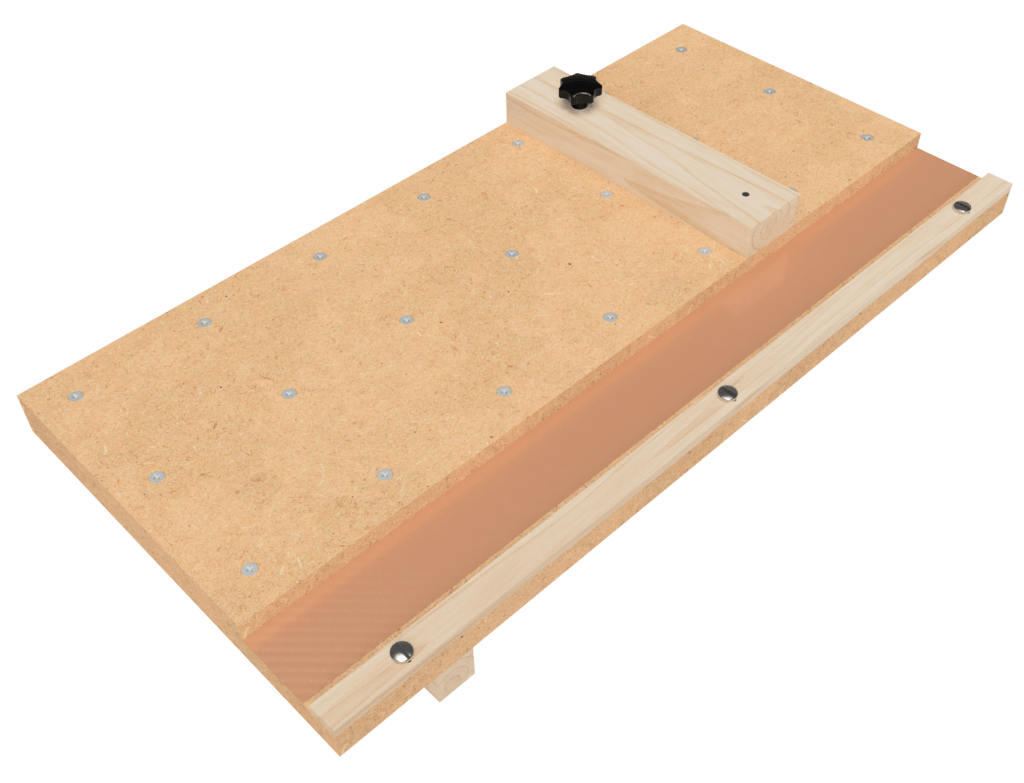 A shooting board is a fixture that you use with a shooting plane to shoot the end grain of a component piece to bring it down to its final dimension cleanly and accurately. It has two main features, a fence (usually square) and a runway for the plane to ride on.
My shooting board history
I've made a few shooting boards over the years and always found them to be a little frustrating. I tried a variety of materials for construction and always had some kind of issue that meant it didn't perform exactly how I expected it to.
My first shooting board
On my first shooting board, the fence wasn't square because my carpenter's square wasn't square when I made it. Unfortunately, it was a glued and screwed fence, so that one was scrapped. Another problem with this one was that I didn't have a guide rail on the runway either, so the plane was really quite hard to control.
Enter plywood, then exit plywood
My next shooting board was made with regular hardwood plywood, and that had many issues with the platform splintering, the base warping and twisting. The fence was at least square, but again it was glued and screwed so not replaceable or adjustable. Eventually the fence wore away and stopped supporting the workpiece from behind.
Gluing MDF has problems
After that one, I went back to MDF for the base and platform. I glued them together using PVA glue, and it took ages to work out why the cuts were at inconsistent angles along the length of the cut. When you glue two pieces of MDF together they distort and don't remain flat. It's annoying, to say the least. Rob Cosman has a solution for this issue, but it's really complicated, and frankly unnecessary.
I also found that the MDF is quite high friction on the runway and applying wax just seemed to make it messy.
Designing out the problems
My latest shooting board addresses all the shortcomings I've experienced so far, and I haven't been able to fault it so far. So what are the shortcomings and how have I solved them?
| Shortcoming | Solution |
| --- | --- |
| Fence not square | Make the fence easily adjustable but sturdy enough for hardwoods |
| Platform splintering | Make the platform from MDF |
| Soft MDF surface | Give the MDF a seal coat of shellac |
| Plane hard to control on runway | Add an adjustable guide rail to make the runway the perfect width |
| MDF distorts when glued to MDF | Use 5mm Varianta screws to screw the platform to the base without using glue |
| Screws lift some surface MDF when screwed in | Apply a small countersink to the exit side of screw holes |
| Threaded inserts don't sit straight even if the hole is perfect, and separate/split the MDF | Use tee nuts installed from below |
| Plane not gliding smoothly on the runway and waxing makes it messy over time | Apply 2" self-adhesive PTFE (Teflon) tape normally used in bag sealing machines to the runway surface |
| Dust and shavings collect on the runway | Apply 2" self-adhesive PTFE (Teflon) tape normally used in bag sealing machines to the runway surface |
| Shooting board has a tendency to move around on the workbench | Glue a strip of P80 sandpaper to the face of the bench hook |
| Vice jaw in the way when shooting with the board clamped in the face vice | Inset the bench hook under the front edge of the shooting board so it overlaps the face vice jaws |
| Plane falls off the end of the shooting board runway | Set the fence far enough back to allow the plane to decelerate before falling off the end of the runway |
I'm giving away my shooting board plans, they go into every detail of how I made my latest shooting board and include both metric and imperial scale drawings. All I ask in return is that you sign up to my email list, don't worry I will not inundate your inbox with a ton of marketing emails but I may let you know about new stuff from time to time.
---
Get Your Free Plans Now!
If you need a great, adjustable 24″ / 600mm shooting board for your fine woodworking projects you're going to love these plans.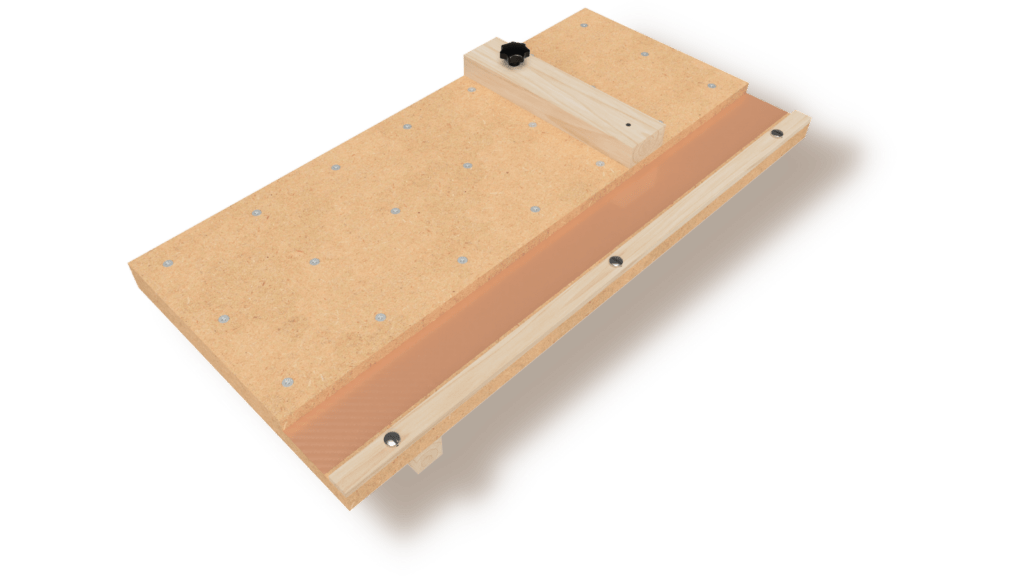 WHAT YOU GET
Step by step instructions, including tool and material lists. Measurements are provided in both imperial and metric throughout the instructions. There are two sets of drawings, one imperial and one metric.
---
So why do you need a shooting board?
For all the reasons I've outlined with the shooting plane. Accuracy, speed, convenience and versatility.
Once you have a shooting board, you can add attachments to it for additional functionality. As I mentioned before, you can add 45° mitre attachments. But you can also add attachments of other angles too. So if you make lots of hexagonal boxes or octagonal mirror frames, or whatever, you can make a fixture to mitre those edges extremely accurately and consistently.
| Angle | Number of Sides |
| --- | --- |
| 0° | N/A |
| 18° | 10 |
| 20° | 9 |
| 22.5° | 8 |
| 25.7° | 7 |
| 30° | 6 |
| 36° | 5 |
| 45° | 4 |
| 60° | 3 |
Yes, you can cut all these at a saw, and you should, to get close to where you want to be. But a saw will never be as accurate or as clean a cut as a plane. So if you are serious about wanting your projects to be as good as they can be, you absolutely must have a shooting board.
Why would I make a shooting board if I can buy one?
Sure you can go and buy a shooting board, the Veritas one is good and will set you back almost £200. Or you can make your own from scraps of MDF, a few scraps of hardwood, a bit of hardware and workshop consumables.
How much does it cost to make your own?
For my latest shooting board, I didn't buy any MDF or hardwood. It all came out of the scrap bin. I spent £2.59 on 1m of PTFE tape, £1.94 for a female star knob, £1.58 for 10 M6 tee-nuts, and used some scraps of threaded rod, recycled three M6 pan head screws, a strip of P80 sandpaper, 21 Varianta 5mm x 18mm screws, and a bit of 10mm brass tube. All in less than £10.
Now I don't feel worried if my shooting board gets dinged around the workshop. I feel comfortable making and fitting attachments to it, and when it wears out I can re-use many of the hardware components. So the next one will be even cheaper.
Outcome
For my 50th birthday, I received a shooting plane. I got the Veritas one with a PM-V11 blade, and I have to say it really is outstanding. A huge thank you to my wife and daughter, you are the best x.