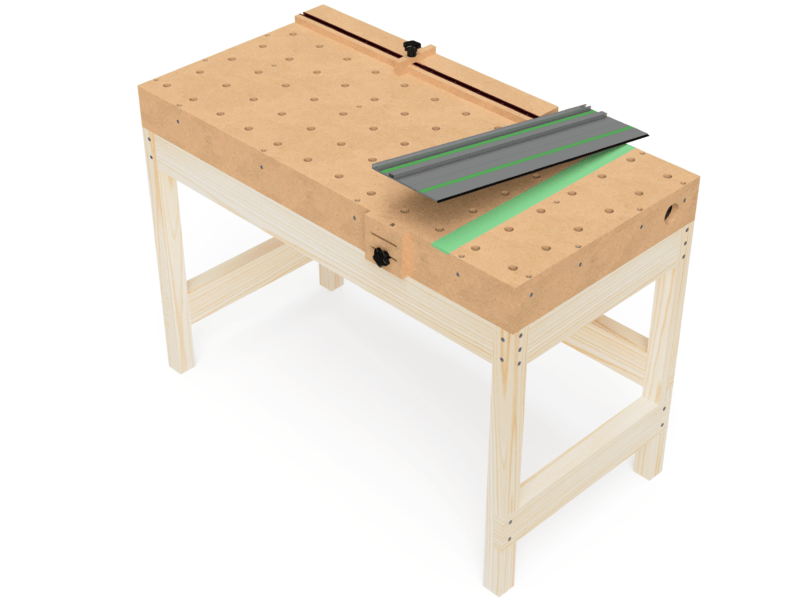 Always wanted an MFT?
If you're into woodworking and you like the idea of a track saw (plunge saw with a guide rail), then you must have looked at a Festool MFT. If you're like me, you probably looked and then thought "whoa, how much!". So I decided to design a torsion box MFT workbench.
Well, you can get pretty well the same functionality from a single sheet of 3/4″ / 18mm MDF. Seriously, you can. I'm not kidding.
In the UK a single sheet of MDF is going to set you back less than £25. And for that, you'll have a super-rigid 2ft x 4ft / 600mm x 1200mm torsion box MFT worktop with dust extraction and a replaceable top.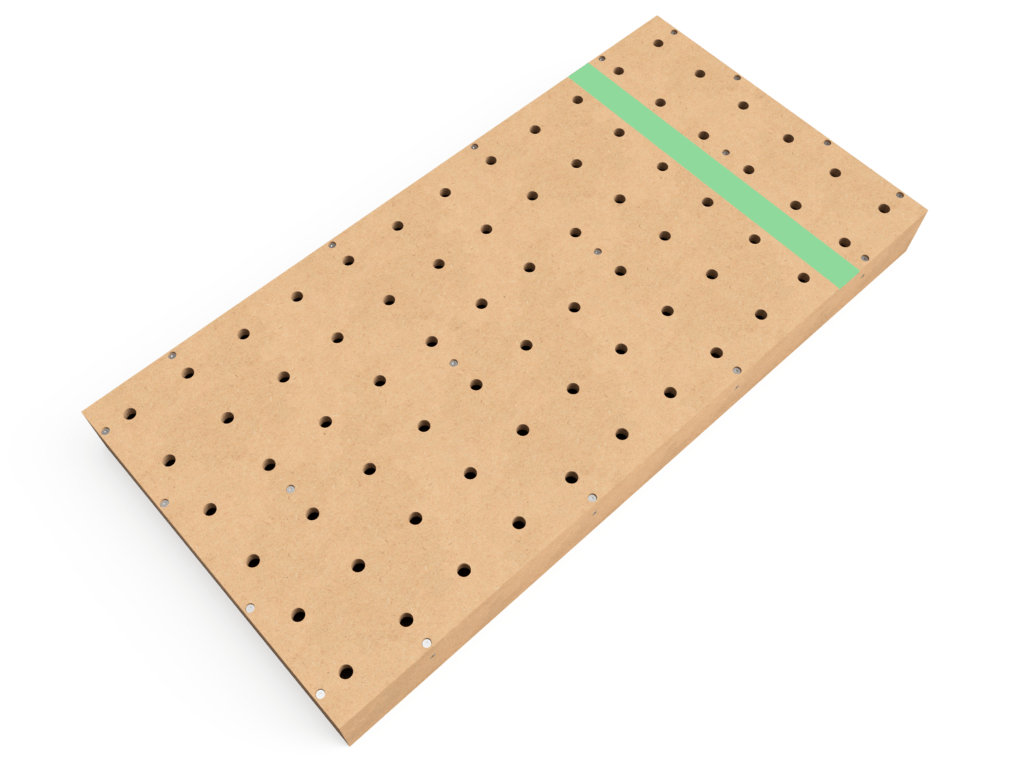 If you want the useful "accessory pack" then you'll need to fork out again, but really all you need is some star-knobs, a bit of t-track, t-nuts and some 3/4″ / 20mm dowel. Around another £25.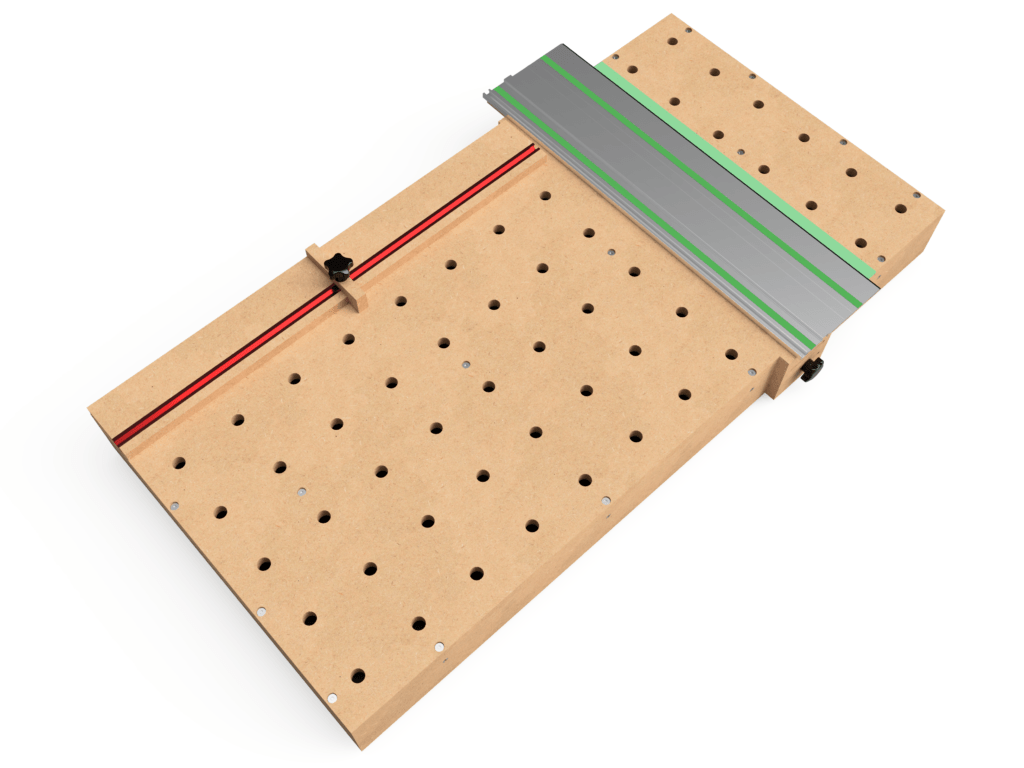 If you want a sturdy stand to put it on, then you're looking at another £25 for some hefty pine to make it out of. Throw in a few screws, some glue and some cross-dowel nuts and screws. You're looking at £75-£85 for a serious, heavy-duty, functional torsion-box MFT workbench with removable top, sacrificial cutting strip and a sturdy pine base.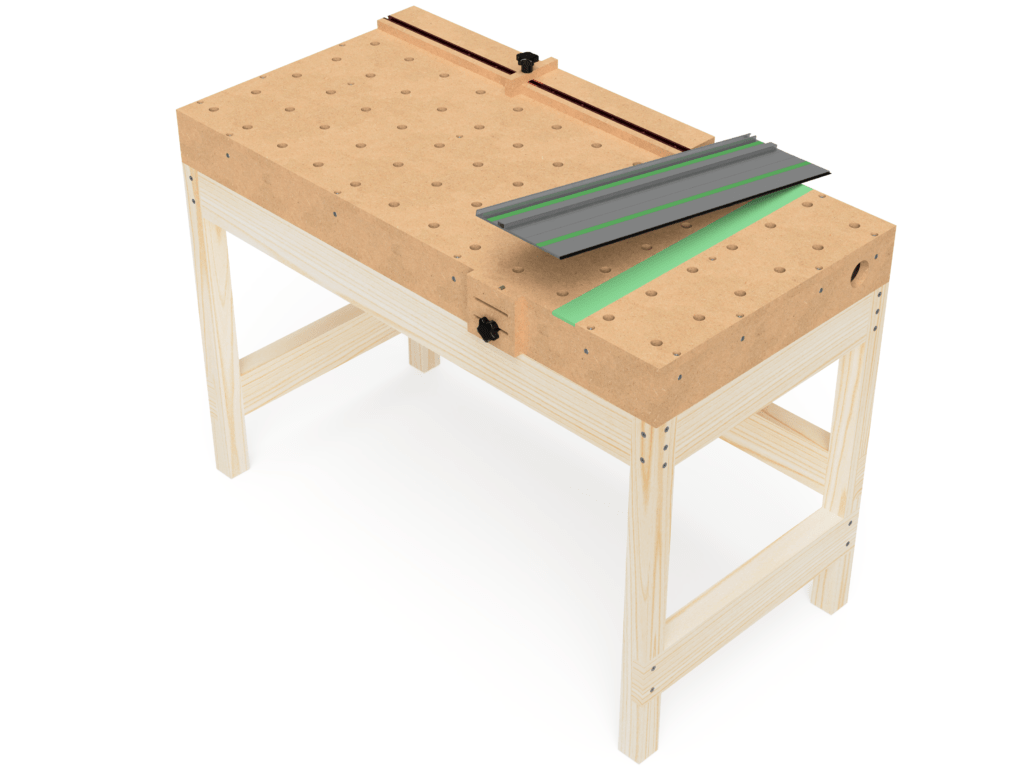 The beauty about building your own isn't just the cost-saving or even the satisfaction of having built your own workbench. You can make choices about exactly how you want it. If you want 3/4″ imperial dog holes on 4″ centres, that's what you drill. If you want 20mm metric dog holes on 100mm centres then that's your choice.
No, I don't make them. But for less than a tenner, I'll tell you how to. I'll also tell you how you should use it.
So save yourself over £500 and go and grab my plans now.
Not convinced. Heres a list of the features I've included in the design
Sacrificial cutting strip, just pull it out and stick another one in when your cuts start getting a little ragged.
Relocatable fence with stop. The fence can also be used at varying angles for mitre cuts.
Lift-up thickness adjustable track mechanism.
Track alignment mechanism
Super-rigid torsion box construction
Dust extraction
Removable and replaceable top. If you wear it out, you only need to replace the top.
If you drop something through a dog hole, you can remove the top to get at it.
The plans are available for instant download from my Etsy shop.
Plus, if you get stuck at any point during the build, I'm here for you, to help ensure your project is a success.