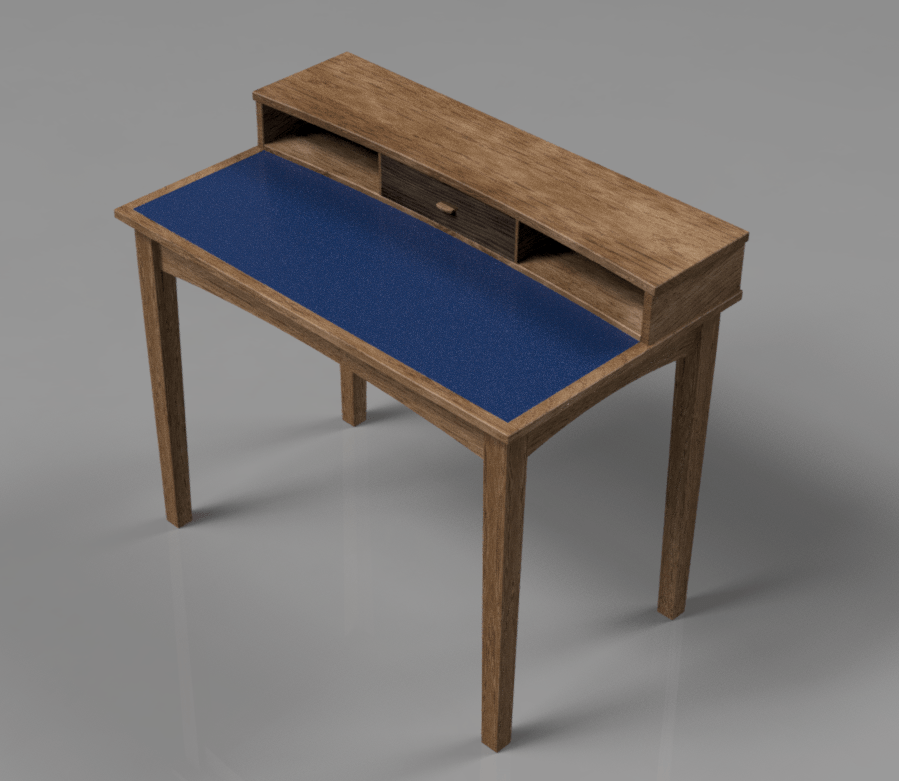 Oak and Black Walnut Writing Desk with Leather Writing Surface
Solid oak desk top, gallery and legs. The drawer is black walnut front, oak sides and cedar of Lebanon base. The top has a recessed single hide real-leather writing surface available in a variety of colours.
The desk is hand made, with traditional joinery (mortice & tenon, hand cut dovetails and stopped housings) all finished with Danish Oil for a smooth satin sheen that really makes the grain pop.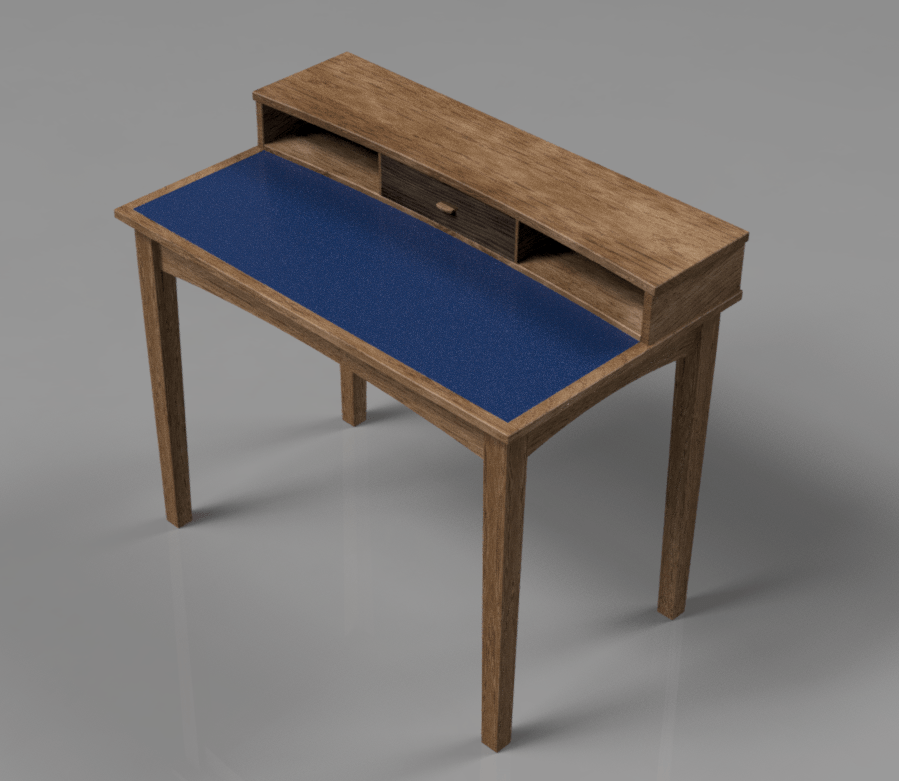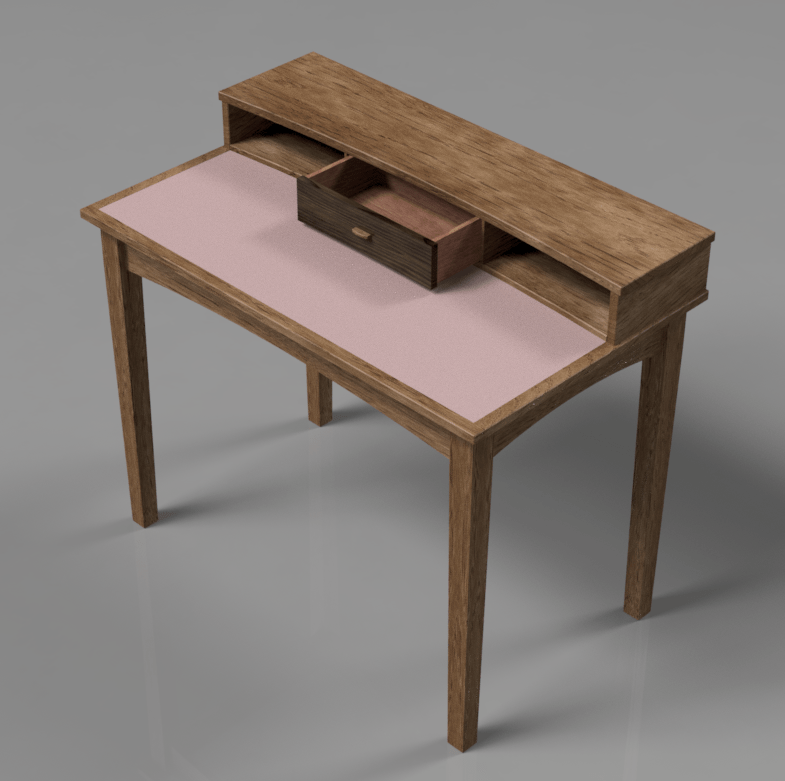 The dimensions are 40″/1.02m wide, by 23″/0.59m deep, by 30″/0.76m tall to the writing surface (or 35″/0.89m to the top of the gallery).
If you're interested in plans for this item, please contact me and I'll create them.