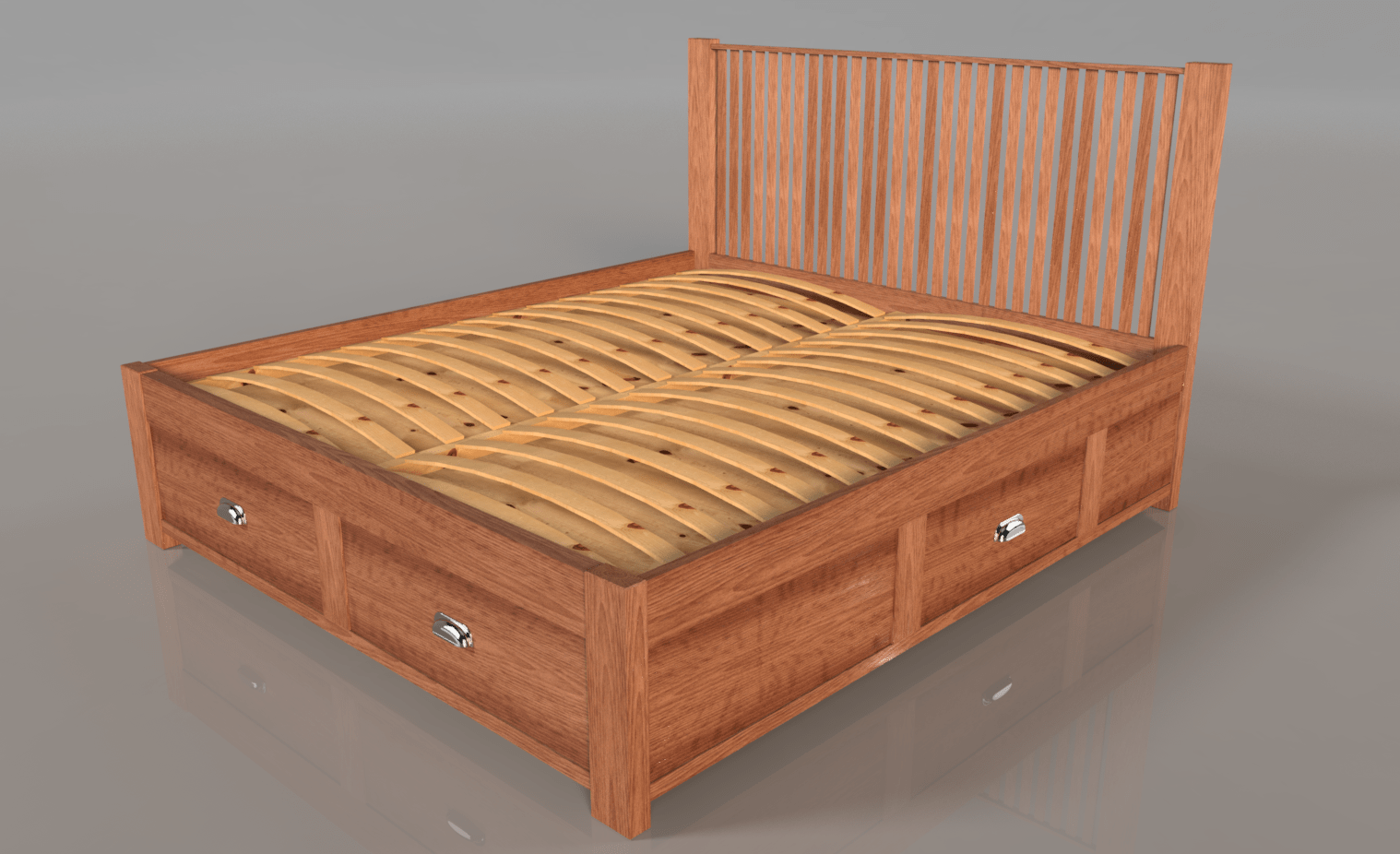 Handcrafted Solid-Wood Bed with Storage Drawers. Multiple Sizes and Woods
This bed is made to order, and can be made in a choice of woods and finishes. The standard finish is an oiled finish (Danish oil) which gives a natural satin sheen and brings the wood to life. Alternatively a coat of shellac and wax polish can be added for a shinier finish, but not to the level of french polish.
Underneath the bed (small double, double, king and super king) are 4 storage drawers, two at the end of the bed and two in the sides. The drawers are fully enclosed so won't get dusty.
The bed can be supplied as a traditionally jointed bed (no assembly required) but given it's size it is supplied by default as a knock-down construction (a bit like flat-pack, only no MDF or chipboard).
Start a conversation if you're interested and want to know more, and I can provide personalised renderings and make size adjustments to suit your particular choices and circumstances.
The bed is also available without a foot board.
Also available is a range of matching bedroom furniture, including bedside tables/nightstands, tall-boy drawers, dressing table, chests of drawers, free-standing wardrobes and sliding door built-in wardrobes. Designs will be uploaded here for each as the renderings are completed.
Note: Mattress is not included, but the bed is sized according to standard mattress sizes. If you have a special requirement for an extra long mattress or an unusual size please start a conversation, I can make the bed to suit.
If you're interested in plans for this item, please contact me and I'll create them.