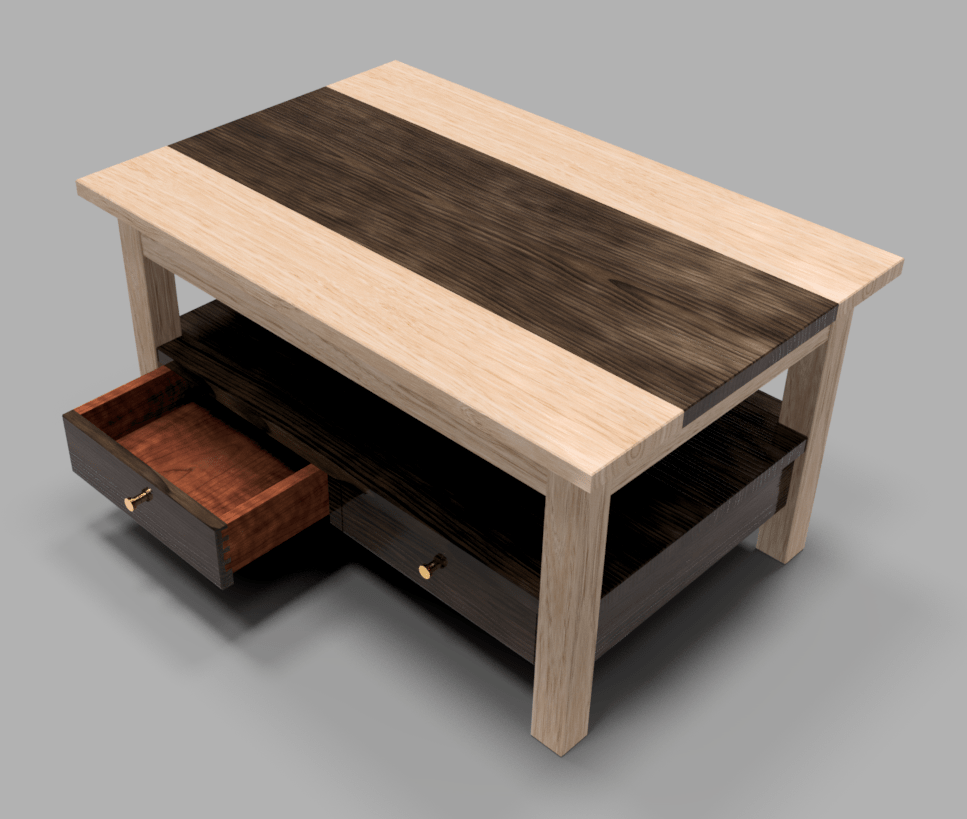 Ash and Black Walnut Coffee Table
I designed this ash and walnut coffee table to bring the natural beauty of wood into the modern home. While providing a practical and functional piece of living room furniture.
Made from solid wood using traditional joinery techniques. Possible to make with hand tools only or with a combination of hand and power.
I recommend Danish oil to give it a hard-wearing, easy to maintain and stunning natural wood finish. The advantage of Danish oil is that it withstands household punishment really well, and repairs easily with a new application.
The drawer sides, back and base are made from unfinished Cedar of Lebanon to give a beautiful fragrance when you open the drawers.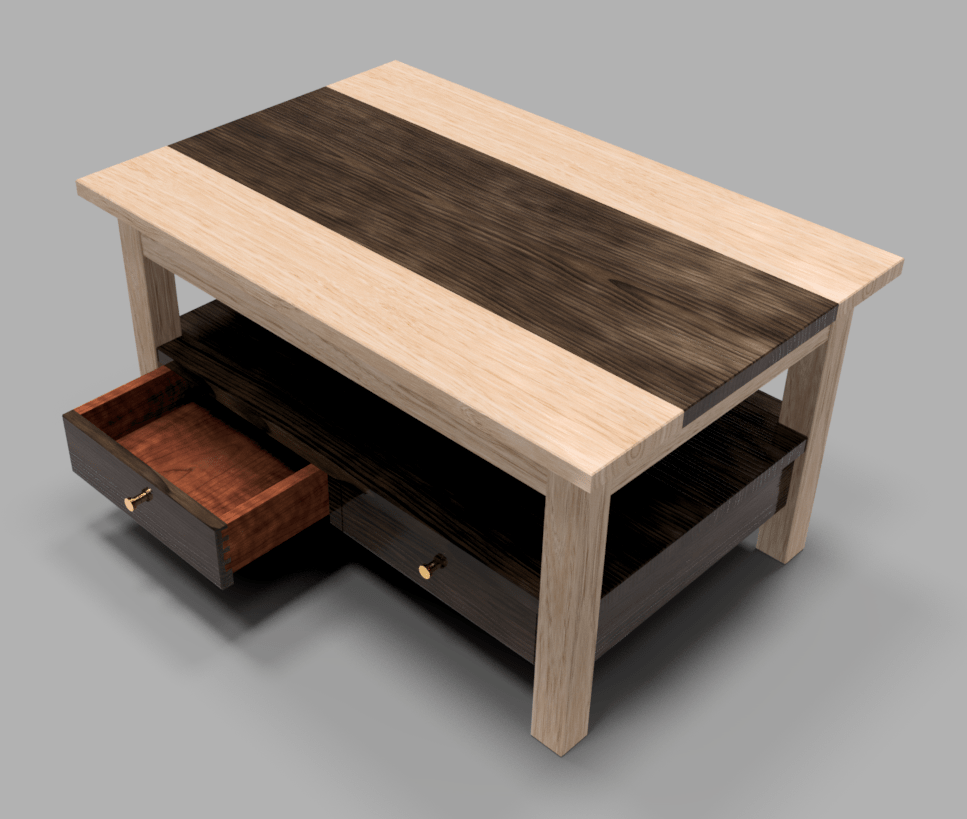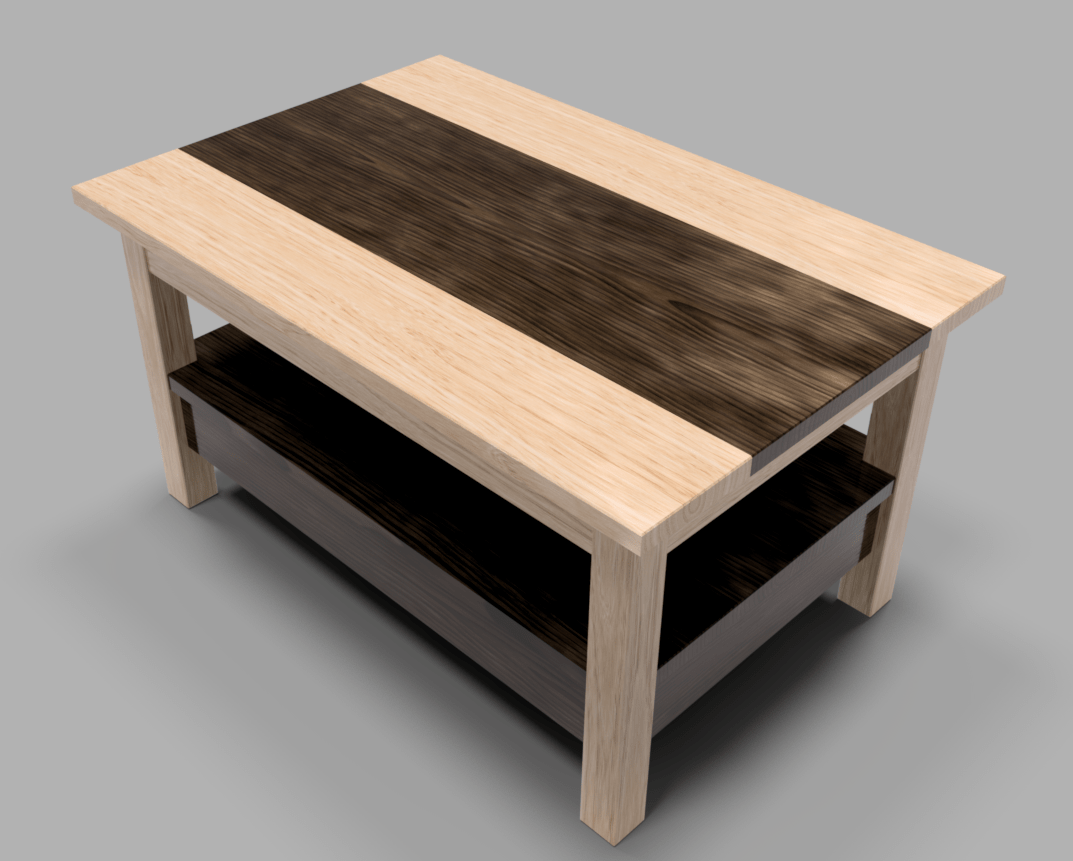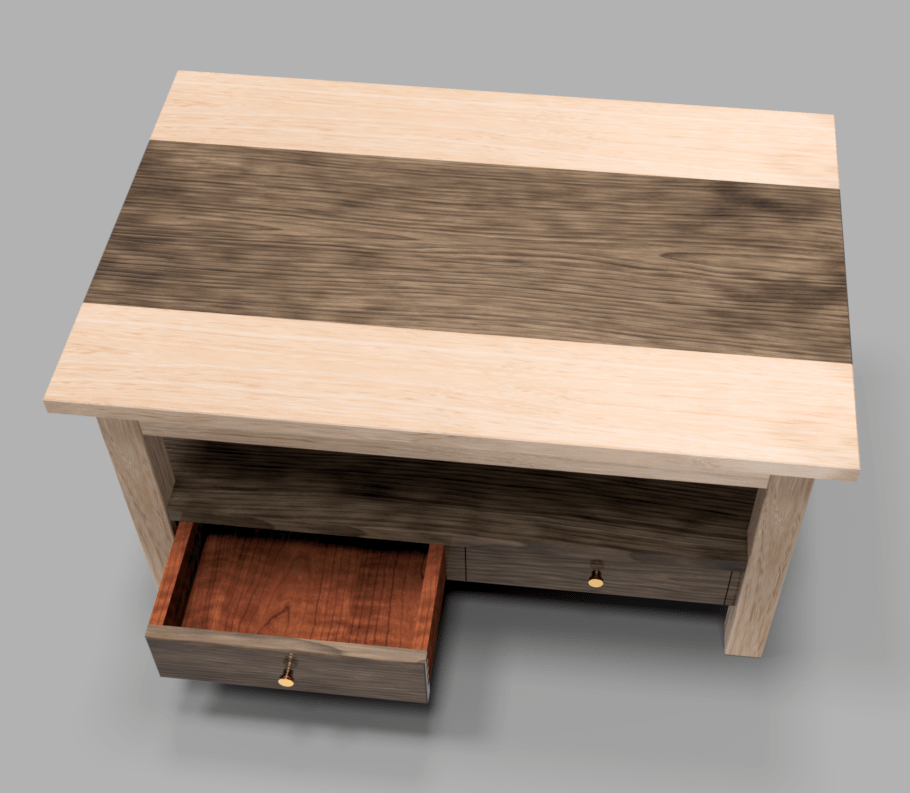 The table is 36″ / 0.92m long, by 24″ / 0.61m wide, by 19″ / 0.48m tall.
If you want plans for this item, please contact me. If I know they're wanted, I will create them.