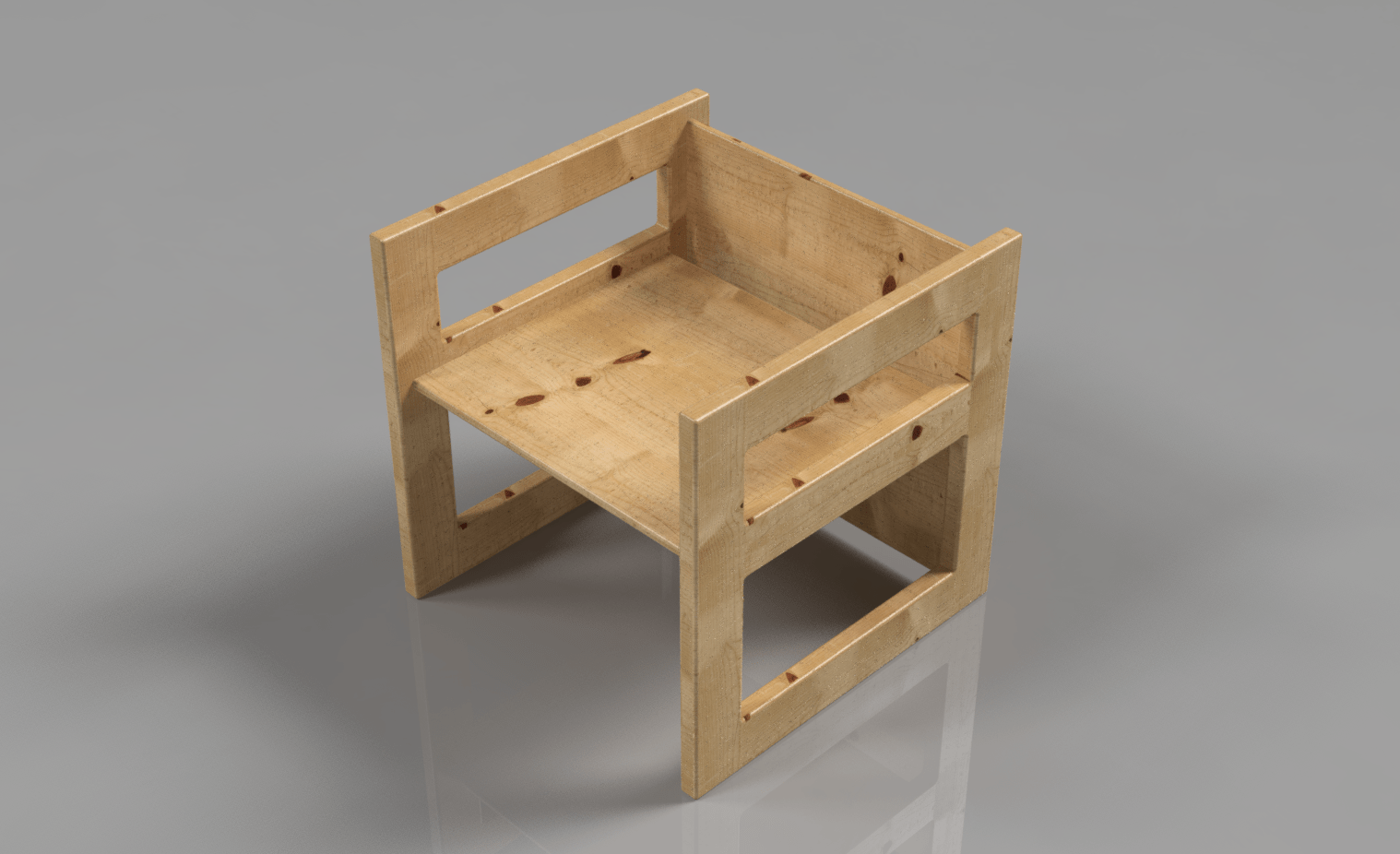 I'm on Etsy now
I've added my first product listing to Etsy.com and opened an Etsy shop. You can view the online store by going to https://www.etsy.com/uk/shop/GrantCrawley or by clicking on the Shop entry on the menu.
The first item to be listed on the shop is my versatile Qube Chair.
I designed and made a prototype of this chair for my daughter when she about 18 months old. It's turned out to be really practical.
For very young toddlers it's great at the low chair height because it offers lots of back and side support in that orientation. As she's grown up the higher seat position has become more useful, so she can use it to sit at a desk comfortably.
Turn it the other way and it's perfect for a play table, we use it to make Lego models on while sat on the floor, and she uses it for colouring. The chair is quite lightweight and easy to carry for toddlers too, so it does tend to get carted around the house quite a bit.
The chair as pictured is 14″ x 14″ x 14″ (35.5cm x 35.5cm x 35.5cm) made from solid pine and finished with Danish oil as standard, or optionally it can be supplied painted with a water-based (child safe) paint which is then coated with a hard polyurethane satin finish.
Low seat height is 5 1/2″ (14cm) from the floor.
High seat height is 8 5/8″ (22cm) from the floor.
Table height is 13 1/8″ (33.5cm) from the floor.
If you're interested in plans for this item then please contact me and I'll create them.